NEAA CAVALCADE OF EVENTS
APRIL 17-19, 2015
"A CELEBRATION OF GRA "
NEAA Futurity - "The Breeder's Cup" and Maturity, NEAA North-central
Regional Specialty, NEAA Obedience Trial and NEAA Rally Trial
Two GMNEA Regional Specialties (with Sweepstakes),
Two GMNEA Obedience Trials and Two GMNEA Rally Trials
(FOLLOW THE LINK BELOW FOR DETAILS)
http://neaa.net/files/2015%20Cavalcade%20of%20Events%2010-01-14.pdf
GO TO UPCOMING SHOWS PAGE FOR LINKS TO THE PREMIUMS
SPECIAL FEATURE!
BOOK SIGNING AS PART OF THE CAVALCADE WEEKEND -BOOK "ODIN'S PROMISE"
Wisconsin author, Sandy Brehl, a teacher and active member of the Society of Children's Book Writers and Illustrators, will sign copies of her novel "Odin's Promise- A Story of Norway at the show on Saturday , April 18th.
ODIN'S PROMISE is a historical novel for middle-grade readers, a story of the first year of German Occupation of Norway in World War II as seen through the eyes of a young girl. Eleven year old Mari grew up tucked under the wings of her parents, grandma and older siblings. After Hitler's troops invade Norway in Spring 1940, she is forced to grow beyond her "little girl" nickname to deal with harsh new realities. At her side for support and protection, is Odin, her faithful elkhound. As the year progresses, Mari, her family, and her neighbors are drawn into the activities of the Norwegian underground resistance.
The GMNEA is working with Ms Brehl and her publisher, Crispin Books, Inc, to make this day memorable. First prizes in all classes will be an autographed copy of the book. In addition, Ms Brehl will graciously be available for the entire day in order to meet the exhibitors, their wonderful dogs, and sign books for anyone who has a copy or would like to purchase a copy.
The GMNEA and the publisher are collaborating on a discount price for pre-ordered books. Members wishing to get a personalized signed copy or two, will be able to order them prior to the show and either pick them up at the show, or have them shipped. Additional copies of the book will be available for sale at the show. This book is a wonderful addition to your collection of Norwegian Elkhound memorabilia or gifts to children or grandchildren.
As the time for the show nears, the Publisher has offered to advertise the show and book signing to increase interest in Elkhounds that they already note the book is generating. This will present an opportunity for the public to come to the show, see the elkhounds, and interact with both breeders and elkhound rescue.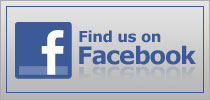 http://www.facebook.com/pages/Greater-Milwaukee-Norwegian-Elkhound-Association/205012106311073?fref=ts